Tracking data, ensuring accuracy: CHW Diane Hawkins
Diane Hawkins, Community Health Worker for Healthcare Access Now, has a natural flair for numbers. Before becoming certified as a CHW, she was "working in an accounting office, processing the same data every month." She was good at her job, but it was no longer fulfilling: "It got so monotonous. I wanted to work with people."
Her career aspirations revolved around either nursing or social work. The work she would be doing as a CHW "blended the two and satisfied [her] passions."
Hawkins spent her first year at HCAN in the field as a CHW, contracted with a local emergency room where she served as a liaison, working with "frequent fliers," or people who were using the emergency room as primary care. She set up care plans for these individuals, stressing the importance of "having primary care and not waiting for an emergency." Her case load during that assignment ran between 40 and 60 patients per month.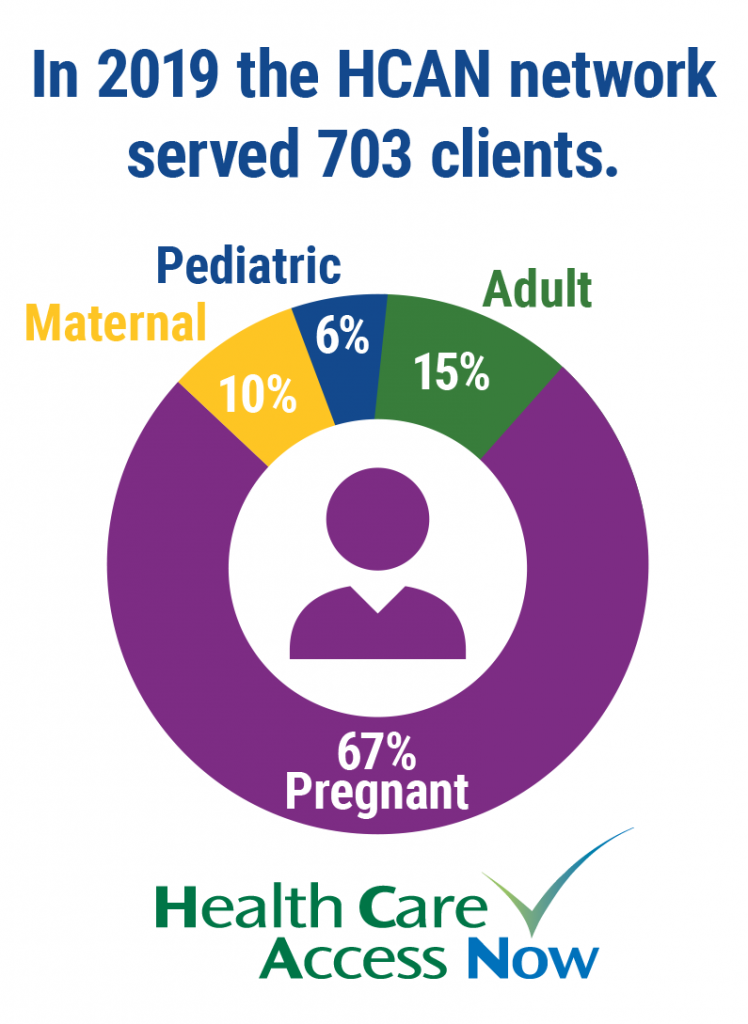 Over the last six years, Hawkins has returned to her background as a data expert. She now acts as "data support for everyone who uses the care coordination system [associated with the pregnancy program], making sure the information reported for billing is complete and accurate." This requires her to "pay close attention to detail and do quality work the first time through – which saves significant time in the long run!" She keeps up with CHW certification even though she is no longer working in the field.
Teamwork to serve with compassion
Hawkins takes her role as data support for CHWs seriously. "It takes teamwork and education to serve with compassion. Because I work with the data that comes in from CHWs, I feel like I've got their backs."
That's important to her because she believes hard-working CHWs make an enormous difference in the community. "They break social and economic barriers with educational and emotional support, giving people the opportunity to access quality care. That's my passion. I'm proud of the mission of HCAN and the fact that we help people every day."
A great need
"I keep it simple," Hawkins says. "I'm just glad that I get to do work I believe in, that makes a difference. We're bringing down infant mortality. We're helping moms get housing. We're showing them how to budget, getting them food, getting them prepared for the arrival of a little one, so the new baby can come into a stable environment.
"The need is great," she says. There are times, she says, when a CHW will walk into a household that's overwhelmed by chaos. "Piece by piece, we get it straightened out, dedicating ourselves to the process and the client." She's especially excited about the Maternal & Child Health Care Coordination program, which continues to link CHW and client through the first year of the new baby's life. "I'm excited about healthy babies born into the community under CHW care, that their moms have housing, food, baby items, and security."
Though she may be behind a desk instead of in the field, the work she does is essential for HCAN's ability to secure outside funding. Her data makes up reports used as evidence of HCAN's impact on the community. "I'm told the work I do supports our ability to get grants," Hawkins says. "Because the data is quality, it helps funding come through."