TriHealth's Community Health Workers never judge a book by its cover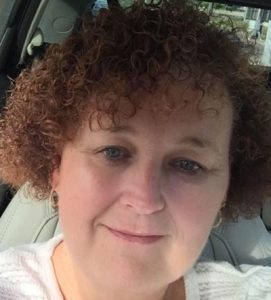 Janet Visco, Practice Manager of the OB-GYN Center at TriHealth, oversees Community Health Workers, nurse case managers, and some social workers affiliated with outpatients.
"It's a busy women's center, with over 1,000 deliveries last year," she says. "We provide gynecological services as well. The majority of those we serve are African American and/or insured by Medicaid."
Moving past barriers
Visco says some of the pregnant women who come to the Center are "initially very guarded." Many factors cause the anxiety that manifests as mistrust. "Food insecurity, domestic violence, housing problems: Any and all of those issues cause stress. The Community Health Workers play a huge role in helping the patients move past those barriers by showing them resources."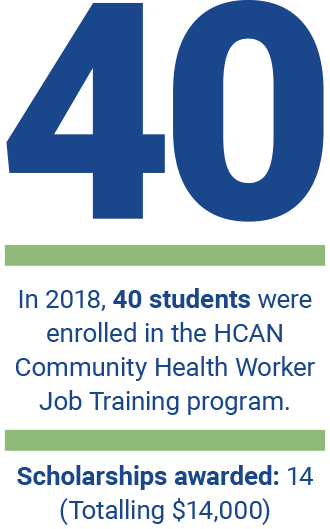 For example, Community Health Workers can help those they serve through the WIC [Women, Infants, and Children healthcare and nutrition program] application process or make them aware of pantries in their neighborhoods. "They become thankful and appreciative. I've learned never to judge a book by its cover. Once we create a relationship, we see a totally different person."
One patient had had multiple pre-term deliveries. "The staff dreaded seeing her come in because she was very difficult to deal with," Visco says. The Community Health Worker was able to establish rapport and learned that she had been in a domestic violence situation. "She helped [the patient] find housing, furniture, books for the children, and more."
In addition, the Center did a referral to Every Child Succeeds to help with the older children. "The care the mother received was much more consistent because of the relationships we developed, and she delivered full term. She said she'd never felt so supported in a pregnancy before."
A whole new center
Funding from a grant will allow the OB-GYN Center at TriHealth to expand. "Currently we have one centering pregnancy room, and the grant will allow us to have two," Visco says. Centering is a process for pregnant women to access healthcare as a group of patients according to gestational ages.
"They come for an hour-and-a-half instead of going to a traditional doctor appointment," she says. "A nurse midwife [for example] leads the group, and they do a lot of education, talk about experiences, share resources, get lab work done, along with other activities." This allows the women to become part of a community.
"We're changing the whole model of care to a team approach, so it's harder for pregnant moms to get lost in the cracks," Visco says. "There's a nurse case manager assigned to every patient by ZIP code. That way, the people assigned to the area can become experts in its resources."
The model will include more consistency with regard to caregivers, so they can develop trusting relationships. "We're a teaching hospital, so there will be some turnover, but they will always have the same case manager and medical assistant."
Full-term healthy pregnancies for moms and babies
"HCAN has been very supportive of our efforts to make full-term healthy pregnancies possible. We're fairly new to using Community Health Workers, and HCAN has helped us with certifications for new hires. They're doing a refresher course in their documentation system, CCS, and they've offered to have some of our Community Health Workers shadow with theirs in the community to learn more about available resources," Visco says.
Community Health Workers are crucial in making a difference in the lives of the moms and their children, beyond the bounds of the pregnancy. "They work on other issues, like transportation, domestic violence, food insecurity. Many of the Community Health Workers have faced the same issues in the past, and they act almost like peer coaches," she says.
Visco emphasizes that Community Health Workers "empower the patients to do it on their own. They help them navigate the system to get to a better place." She appreciates the ability to make a difference in people's lives.