How are some children coping without their school nurse?
Community Health Worker Steve Fortson says some children are facing a dilemma now that schools across Ohio are closed due to the coronavirus pandemic. He works to bring health to their home.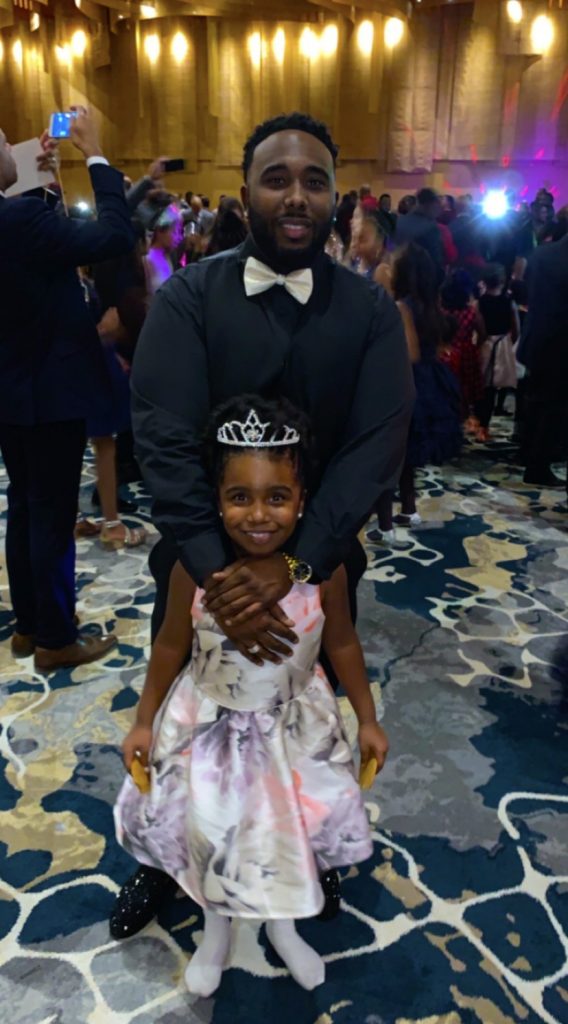 Steve Fortson (seen here with his daughter Skylar) is a Community Health Worker for Cincinnati Children's Hospital, where he is currently working with 30 children. He says his role as a father of three has given him the ability to relate to his patients and understand the real struggles their families face. "Parenting helped prepare me for this career. Learning patience and empathy. Before I had kids I probably would have been really green".

Steve is a recent grad of the HCAN Community Health Worker Certification Program and has begun the certification process with the Ohio Board of Nursing. Steve brought a lot of experience with him but said the program filled in the gaps in his knowledge he "didn't even know existed. It's important to keep learning and growing".
COVID-19 dilemma: kids are separated from the care of school nurse
Schools across Ohio have been closed since March 17 to help combat the spread of the novel coronavirus, called COVID-19. Children everywhere are now without their school nurse, who was playing a vital role in administering medications. For many of Steve's diabetic patients regularly timed meals and medications is imperative to maintain basic health. In a lot of cases the school nurse was administering their insulin and monitoring sugar levels. Now that schools are closed, kids are separated from this care. And their parents are struggling to keep up.
"I have to work with the parents so the kids health can be impacted. The challenges I face are making the parents see that it's important to think ahead. Many of the parents are only living in today, in survival mode. They have a hard time remembering to refill prescriptions, or put the kids to bed early, for example. They don't feel like they have a lot of control over their lives".
Steve considers himself to be an educator. He empowers parents by teaching skills like time management. Parents learn that a consistent going-to-bed and waking-up routine will help regulate meals, sugar levels and insulin dosages.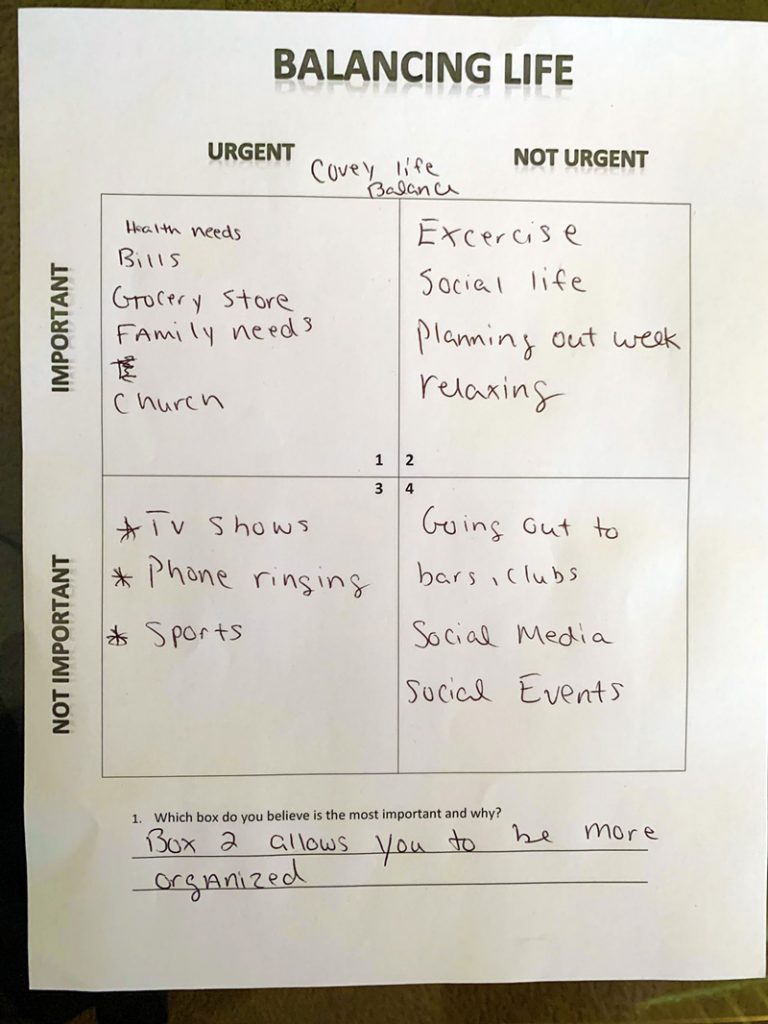 "A "Balancing Life" chart (illustrated here) is one tool I use with my families to help them get organized—get out of the survival mode. If they can organize their day-to-day actives a little better they can begin to regulate their child's medications. These simple steps can keep their child from slipping into a diabetic coma. The work I am doing can literally save lives".
---
Community Health Worker Certification Program
Our 12 week Community Health Worker Certification Program prepares candidates for certification through the Ohio Board of Nursing. The next sessions begins May 5. There are scholarship opportunities to help with tuition. Please see our Community Health Worker Certification Program page for more information.
---
Listen to Steve Fortson talk about the struggles children with chronic conditions face in the Class in Session podcast (below), produced by Strive Partnership.