Health Care Access Now is growing and expanding
In order to have greater impact on the health of our clients HCAN is expanding its staff. We are pleased to introduce two new talented members:
Tiffany Sowell, Certified Community Health Worker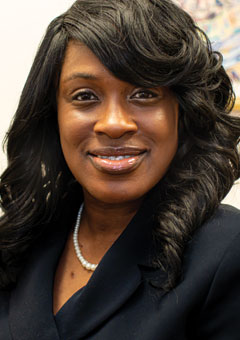 Tiffany is a Certified Community Health Worker who joined the HCAN staff in December 2019. She primarily works with clients in Butler County, the same community where she was born and raised. Many in her large family have always been helping their neighbors navigate the social services. So the desire to help comes naturally to her.
"I am a big advocate of those who don't have a voice. I really want my clients to be their best. When you see someone starting to hold their head up higher and say, "Tiffany I did it!", then I can rejoice with them. If they are empowered their family becomes empowered—then the community is too. That's how change happens."
Tiffany currently has a case load of 40 clients. She meets with them in the field on a regular basis to discuss their action plan and hold them accountable. She offers support and is an advocate without enabling. She pushes them just enough, empowering them to grow further on their own.
LaToya Phillips, Adult Health Care Coordination Supervisor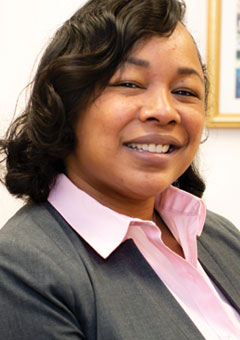 LaToya is the Adult Health Care Coordination Supervisor who also joined the HCAN staff in December 2019. Her role is to oversee the HCAN Community Health Workers. LaToya is a Registered Nurse who uses her medical experience to help her Community Health Workers understand their clients' chronic conditions and medical needs.
"My CHWs are great at what they do and I am proud to help them do what they do. I am helping them grow and develop. I try to encourage them to see outside the box so they can educate their clients. For ten years I was an emergency room nurse—and saw first hand countless people with a health crisis which could have been avoided if they only had the right resources. At HCAN I finally feel like I am in front of the problem".
HCAN can only bill insurance or funding partners when our client has successfully reached their goal, also called their "pathway". We use the evidence-based Pathways model to decide which pathway is going to best improve someone's health. As a nurse and the CHW supervisor LaToya brings greater clarity to the vision of each clients' pathway.