April Biggers: Vital part of the community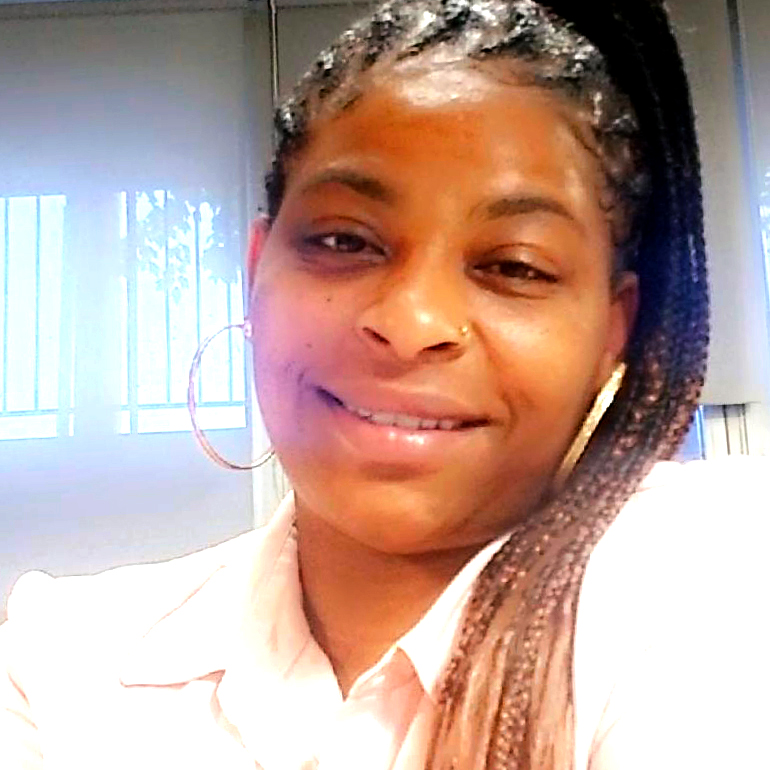 April Biggers joined the Community Health Worker (CHW) program at Health Care Access Now (HCAN) on the advice of a friend—now co-worker—who raved about the position. "I knew I wanted a career, not just a job. I wanted somewhere I could grow and flourish. I wanted to be able to make a difference," she says.
CHWs work one-on-one with clients in under-resourced communities to identify and eliminate obstacles to good health outcomes. They use the Pathways Community HUB system (HUB), an evidence-based framework, to pinpoint social determinants of health, such as food insecurity or unsuitable housing. They then connect the client with resources to overcome those barriers and improve life and health quality.
[What is a Community Health Worker? — Learn more]
Biggers spent the first couple of months on the job shadowing her co-worker friend to learn more about how to use the HUB and other practical applications of doing CHW work. Just recently, she's struck out on her own and is starting to build her client portfolio.
Connectors of the community
"Two years ago, I didn't know this kind of work existed." Now, Biggers describes CHWs as "connectors of the community." She works in the Adult program, which ensures that underserved people with chronic conditions have necessary resources for good health outcomes.
Working for HCAN has "helped make [her] more aware of disparities in the community, and to obtain more knowledge about how to eliminate those disparities." While handing out flyers in the community promoting CHW certification and the Adult program, she found that "people don't know all the resources that are out there and how much CHWs can help."
From driving to guiding
Prior to training as a CHW, Biggers provided transport to the elderly. "I took them to medical appointments, grocery stores, pharmacy pickups—all kinds of places," she says. Although she wound up wanting more from her career, she is proud of the difficult work it took to attain her Commercial Driver's License for the position. "It was a lot of training and memorization."
Learning new things and growing as a person is important to her—and it's something she loves about her work at HCAN. "There's always something new, a forum or a workshop." She says those opportunities help to improve her own knowledge so she can bring more resources to her clients.
"CHWs are a vital piece of the community. We really play a critical role in improving health outcomes for people and helping them get to a point where they can advocate for themselves," she says. She gives the example of a client she worked with soon after beginning at HCAN.
The client was pregnant but underprepared for the child's birth. "Being able to connect her with diaper banks and the WIC [Special Supplemental Nutrition Program for Women, Infants, and Children] office, presenting her with a pack-and-play once she completed her post-partum visit…it made a big difference for her and for me."
Being able to help people and eliminating health barriers for people makes Biggers feel happy she found this career. "I've always seen myself as a resourceful person. Now I'm able to use those skills and get people's essential needs met."