Heal the whole person: CHW Lawanda McCoy
Lawanda McCoy has been working as a Community Health Worker on the Maternal and Child Health team for Health Care Access Now for about a year — and she has "loved every minute of it."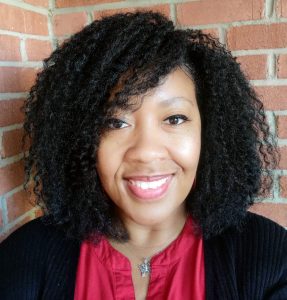 One of the biggest lessons she has learned and applied to her work has been "that the clients are the experts on their situation because they live that situation every day," she says. McCoy sees her job as a partnership with the client.
"Circumstances can sometimes obstruct our view," and she recognizes that she is in a position to help clients to see their situations more clearly and holistically. Sometimes the help she provides is "tangible, but sometimes it might be something they don't expect or give a thought to in the immediate moment" because she tries to address all factors contributing to the situation.
Coming together in adversity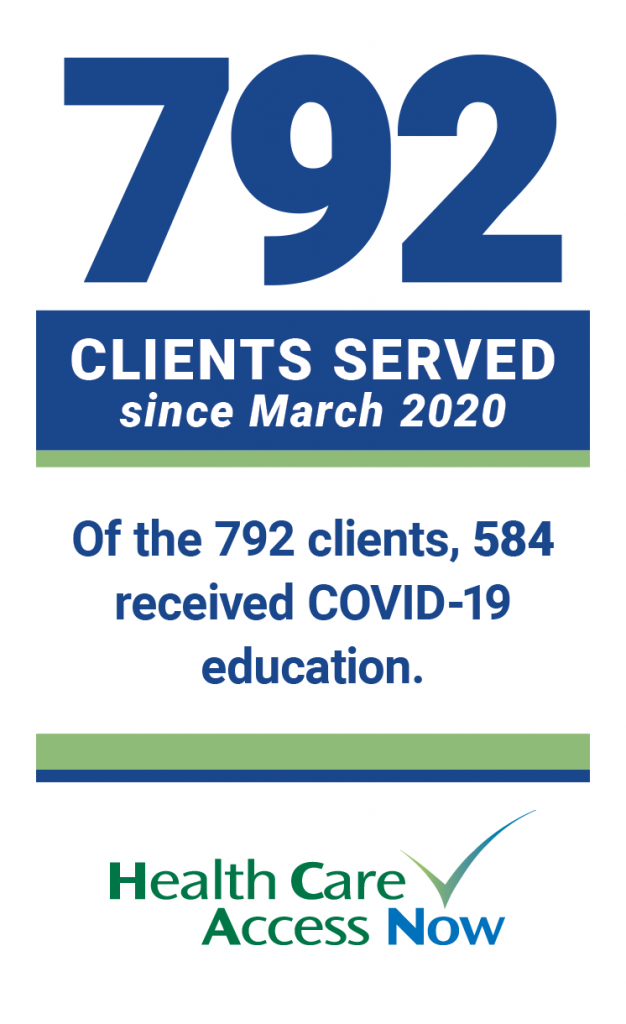 When the COVID-19 pandemic hit, McCoy recalls crying out of concern for her clients. "I knew there was already an underserved population," she says, and she was worried that those in need would suffer further because of an increase in the number of people requesting help. "But the CHWs in the community really came together," she says, and that gives her hope.
"We found innovative ways to battle this thing," including connecting with other agencies and trying new methods to get results. "The pandemic created a collective of CHWs across the community – not just within HCAN – that has pulled together as a family," McCoy says.
She's proud of the fact that HCAN "never works from a silo mentality. We see expertise, and we partner with it to broaden our reach. I have never seen HCAN hesitate to connect with someone else in the community that can help us better serve our clients."
A gift to serve
McCoy grew up in poverty. "I knew from a very young age that there were some things that weren't right and that there were things I wanted to help with once I grew up and had the opportunity to do something about it," she says.
Prior to taking on her role at HCAN, she worked at a pregnancy center for several years. She moved on from that position because, "I really felt like I wanted to do more hands-on work within the community."
Working as a CHW has afforded her that opportunity. "It has allowed me to delve into the lives of these families and help to create real change" by providing advocacy, education and connecting vulnerable people to resources.
She most appreciates the opportunity to provide encouragement and hope. "Sometimes I enter into dark and hopeless situations," she says, "and it can be hard to witness what's going on within the community, the city, the world. But it's an honor to be able to wake up every morning and serve, to provide encouragement and hope. It's a gift."
Sign up today! —> Connect with a Community Health Worker. Call 513-707-5697 or complete the online application form.