Larry Lindeman: Touching hundreds of lives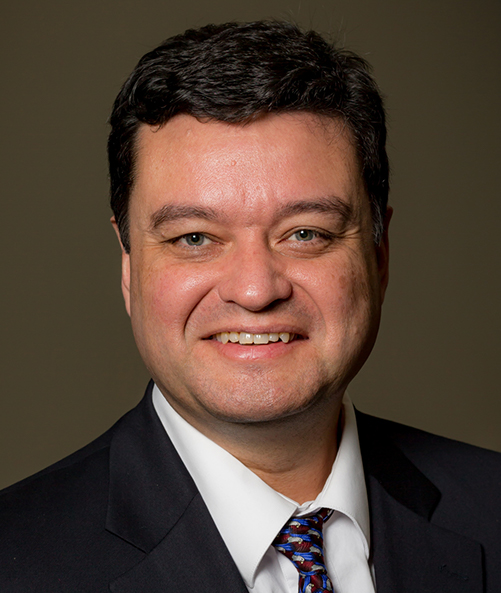 Larry Lindeman trained as a child and family therapist. Realizing his aptitude for process engineering, he moved into a management role and has been able to increase financially sustainable programming at outpatient offices for Talbert House as the Director of Outpatient Behavior Health Services in Hamilton County.
"In my initial work, I was helping an individual or a family. My current duties allow me to touch hundreds of lives. That feels really good," he says.
Full range of services
Talbert House provides a full range of services to empower children, adults, and families to live healthy, safe, and productive lives.
"Care coordination is a priority for the population we serve because of its potential to effectively bridge health and human services," Lindeman says. There are two sites under his supervision: "one in Western Hills and one in Walnut Hills."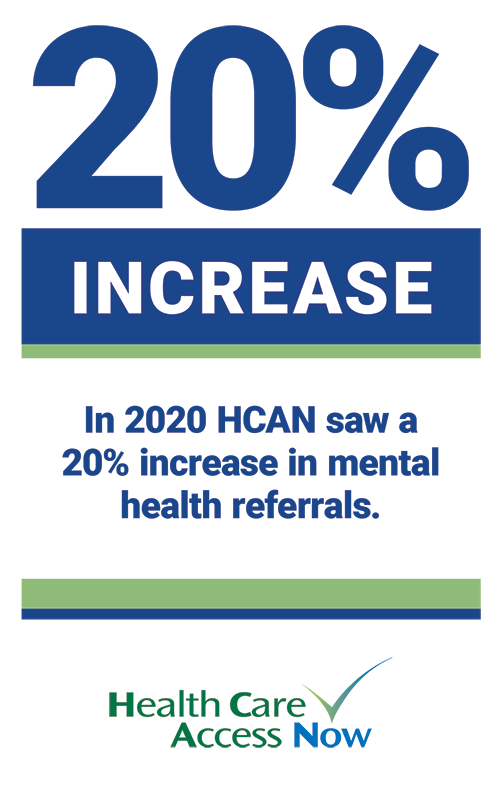 Though Talbert House administers "many key services, all within one agency"—including case management, housing services, psychiatric medicine, primary care, and more—Health Care Access Now, which has been affiliated with Talbert House since 2018, helps to serve vulnerable populations by bridging the gaps that still exist, he notes.
The pandemic has increased stress for everyone, and Lindeman says it has also "resulted in higher levels of substance use and deteriorating mental health throughout our region," which includes an increase in emergency room visits for those reasons.
He wants the public to know that Talbert House is open and has adapted its service delivery model to reach people safely. "We now offer our services in person, online, and by phone—whatever way works best for those in need."
Fighting implicit bias
Because implicit bias exists in everyone, but not everyone may be aware of what biases they hold, "it can and does cause difficulties, even with people who have the best intentions." Lindeman says, "Implicit biases can negatively influence a provider's willingness to engage some patients at all, and when they do, the care can be less than optimal."
That manifests in a variety of ways. For example, he says, a health care provider might unwittingly demonstrate discomfort physically, through less frequent eye contact or greater physical distance.
"It can result in associations on thoughts and actions, like perceiving a patient from a particular race, religion, or gender as less competent and thus deciding to find them a group home versus an independent living situation, or not recommending medication because the provider believes the patient wouldn't remember to take the meds," he says.
Implicit biases can be reduced "through education and training." Lindeman recommends this resource from the American Academy of Family Physicians, which identifies eight tactics, spelling out "IMPLICIT."
Pebble dropped in a pond
Lindeman loves that his work allows him to problem-solve: "putting things together, digging into the numbers, tweaking systems, supporting and directing staff, working with others." But the thing that keeps him motivated is knowing that he helps people.
He tells the story of a "visibly angry" visitor to one of the Talbert House offices. He witnessed the staff come together to calm the individual. What struck him most was the way another client in the waiting room reacted: She approached the distraught person, "offered a hug, and told them that Talbert House would be able to help them, like we had been able to help her.
"It helps my understanding of how the services we provide are like a pebble dropped in a pond. There isn't just one outcome. The reactions can ripple out into the rest of the community, having a positive effect on many more people over a longer period of time."
For immediate assistance, you can call Talbert House's 24/7 hotline at 513-281-CARE (2273) or text "talbert" to 839863.