2020 has been a tragic year full of fear, a lot of illness and death. But Design Impact, a social justice nonprofit based in Cincinnati, Ohio, wants you to see there is a sun trying to peek through the rain clouds. In their recent Pathways to the Future report, they outline six emerging opportunities for change they are seeing as a result of the impact of COVID-19 on issues of equity, and particularly racial equity.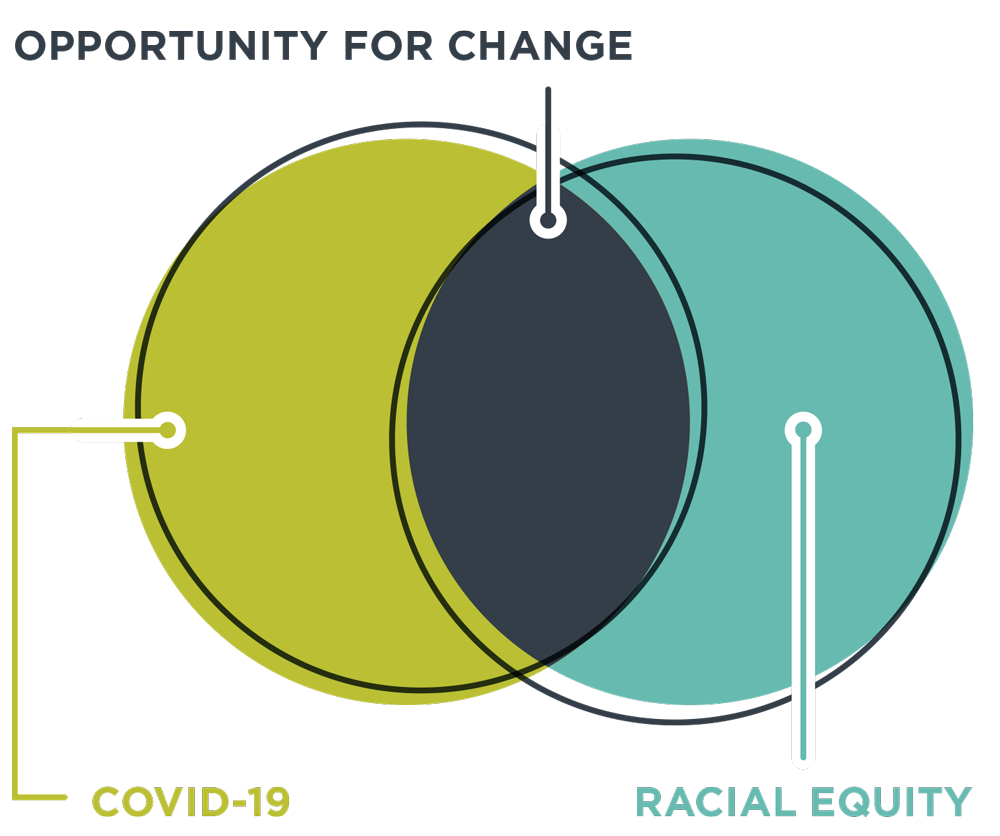 About Design Impact
Design Impact is a nonprofit social innovation firm. They use design to address pressing community issues, equip leaders and inspire communities. They have partnered with hundreds of organizations from Cincinnati to San Diego, tackling complex social challenges as diverse as health disparity, food access, organizational culture and inequities in early education.
About the report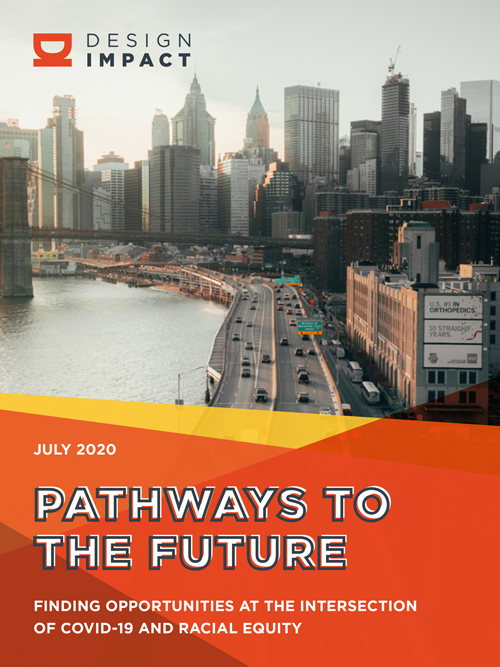 In their Pathways to Future report Design Impact "lifts up six shifts that are emerging at this time of unprecedented change. … In many cases, these shifts have long been underway. However, they have been accelerated by the shared experiences of our current societal context."
The six shifts they are seeing:
Inequity Awakened: from Passive Awareness to Active Resistance
The Rise of Rest and Healing: from Grind Culture to Restorative Shutdown
From Service to Power-Building: from Services and Programs to Community-Led Power
Interconnected Collective: from Individualistic Self-Preservation to Connected Solidarity
Equity-Driven Digital: from Digital Divide to Digital Battleground
Humane Capitalism: Maximizing Economic Capital to Maximizing Human Capital
Inequity awakened
All six areas are an opportunity for change.
The first shift, "Inequity Awakened", is vital to the rest. Before any change can occur there first needs to be an awakening. But who needs this awakening? Certainly, people of color have long been aware of inequities that exist in our societies.
Sarah Robertson, Senior Social Innovation Specialist, says "the target audience for the report are leaders—community, social sector, corporate … Because of persistent inequity in our society, people in positions of power tend to be white and as such there are specific reflection questions geared toward white folx and calls to action around doing the internal work of anti-racism. White leaders sharing power and resources and embracing inclusive mindsets is essential to broad change. That's the core of Inequity Awakened"!
Resources for the work of social justice racial equity