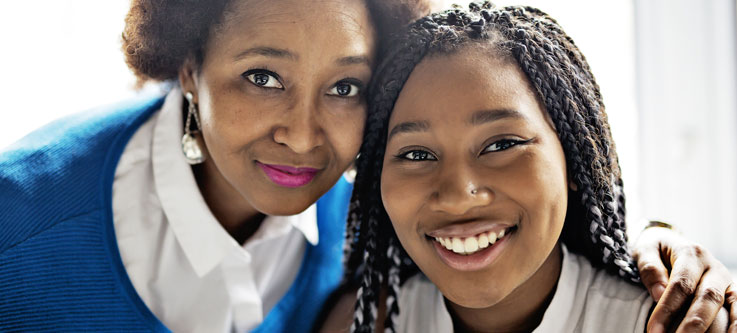 Good health care requires more than just a doctor's appointment.
Education, transportation, child care — barriers to these services (and more) can keep an individual from getting the support they need to get and stay healthy.
Community based Care Coordination pairs individual, diverse needs with the complicated matrix of services in our community. Care Coordination services are provided by a specialized workforce – Community Health Workers. Through advocating, educating, connecting and supporting, CHW's are partners with clients and the clinical and social services received in the community.
Health Care Access Now operates two Care Coordination programs:
Care Coordination example:
Below is what Care Coordination looks like for a pregnant client who's been referred to HCAN for support. This graphic shows just how complex a client's needs may be in order to ensure a healthy pregnancy, delivery, and effective post-partum care for both her and her baby.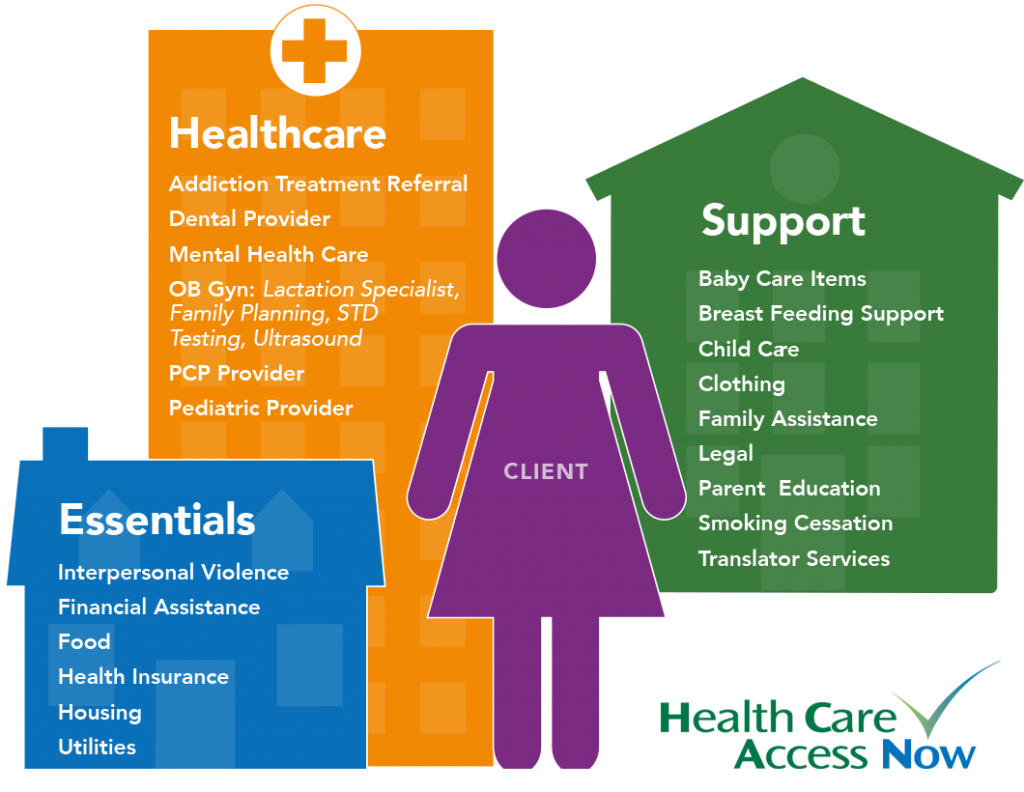 More on Care Coordination and the Pathways HUB model: