Coya Taylor: Healthy babies in Butler County
As an RN and the Medicaid Program Supervisor at the Butler County Educational Service Center (BCESC), Coya Taylor supervises a group of Community Health Workers (CHWs) who are a part of a Medicaid grant for reducing infant mortality. "We're the lead entity for the grant in Butler County, partnering with six other agencies."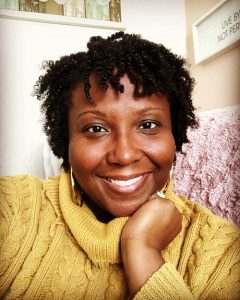 "Our grant is focused on the African-American population. We work with the mothers from pregnancy until the child turns one [year old], providing education through Partners for a Healthy Baby, as well as other support and resources," Taylor says. Partners for a Healthy Baby is a digital curriculum provided through Florida State University.
BCESC has early childhood programs for children from birth through the age of five. "We also have some home-visiting programs, prenatal to age three, and Head Start programs in various cities in Butler County."
Nearly all of the CHWs that Taylor supervises for the grant bring a special skill to their work. "They're constantly looking for ways to grow and continue their education." Specialties of those on her team include lactation counselors, women trained in infant massage and certified doulas.
HCAN and the HUB
Taylor's group just started working with HCAN recently. "We decided to become part of the HUB primarily to take advantage of data collection on the population we serve," she says. "That way, we can know how to target our interventions to better serve our African-American moms and babies."
HCAN provides structure for the CHWs and the work they do, in terms of data collection, Taylor says. The learning curve has been steep, but she believes that the data will make a big difference. "All of the CHWs will be on the same page about what information they're collecting and what they should be doing at each visit."
Serving the community during COVID-19
Taylor says that her CHWs have not been doing regular home visits during the pandemic, but that doesn't mean they aren't doing everything possible to meet the mandate of their grant. "The population we serve consists of high-risk and/or low-income women. In order to be eligible, you have to be on a Medicaid plan." She and her CHWs understand that their support is especially critical during this stressful time.
"We've been trying to engage with clients as much as possible through FaceTime, phone calls, text messages, and emails – whatever form of communication is accessible to them." They also have found ways to meet face-to-face while maintaining social distance. "We might see moms on the porch, or at an open space at the park."
Going above and beyond
The dedication of the CHWs she supervises impresses Taylor. She tells the story of one CHW who "went above and beyond her essential job function" by recently spending a day helping a family. "The family had no resources or support."
The CHW picked up a car seat for a mom who just delivered her baby, went to get the family from the hospital, and on the drive home, stopped by the WIC office, Kroger and a neighborhood church to collect items they needed. "It speaks volumes about their desire to impact change and to serve the community by any means necessary," she says.
Taylor has established a culture of teamwork and unity, "We're all in this together. My desire is to be an understanding, supportive servant leader," she says. That translates to the CHWs being able to establish rapport with their clients.
She started her career in health care as a CHW, so she understands the impact they can have on people's lives. "I'm always ready to help agencies, CHWs, families – anyone involved in the process – to be the best versions of themselves. There's a mission to be completed."