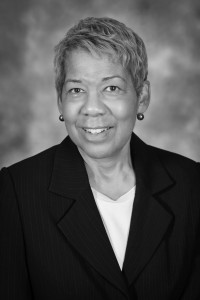 The vision of Health Care Access Now is to build a primary care integrated community-centered system for the uninsured and other vulnerable populations in our region.
Health Care Access Now (HCAN) was started by community leaders in 2009 to improve the overall health status of Greater Cincinnati's most vulnerable residents – those who are likely to have poor health outcomes because they do not have consistent medical care; access to behavioral health care and specialty care; lack support in successfully managing chronic diseases.
Health Care Access Now (HCAN) is a solution to the health disparities and extreme health care costs experienced by an estimated 400,000 residents, 20 percent of our region's population (adults living in SW Ohio and Northern KY).
HCAN's mission is to find consumers through community outreach and working with targeted physicians, enroll consumers, connect them to care and resolve barriers to care.
"It is our desire to help consumers who are less fortunate and serve consumers who live in impoverished areas of Butler, Hamilton and Clermont counties. Our services connect consumers to medical, dental and behavioral health care, promote preventive care and seek to give those in need the same health opportunities as everyone else," Judith Warren, CEO of HCAN.
Kim Patton
President and CEO HealthSource of Ohio
Keith Caldwell, Treasurer
Partner, Caldwell & Co.
Robert Steven Kahn, MD
Associate Dir. Div. of Gen. and Com. Pediatrics, Cincinnati Children's Medical Center
Robert Collins, MD
Senior Vice President Quality and Chief Medical Officer, TriHealth
Penny Pensak
Community Volunteer
Gregory P. Rogers, Esq.
Partner, Taft, Stettinius & Hollister LLP
Myrita Craig, Chairperson
COO, Greater Cincinnati YMCA
Karen Mueller, Secretary
Executive Vice-President, Horan