Hub Network Trainings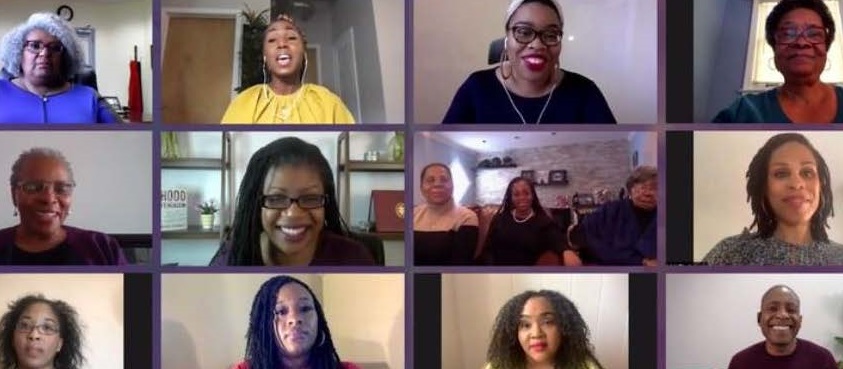 CHW Educational and Developmental Sessions
CHWs and supervisors are invited and encouraged to attend these engaging learning and networking opportunities.
HCAN Hub CHW Educational and Developmental Sessions 2021
February 24, 2021 (see below for registration)
Quinette L. Brown, MSL
Quinette L. Brown is a HR Professional currently employed as a Training Manager leading Cincinnati's community with strategic and innovative training initiatives. Quinette's academic background is in Business, Marketing and Human Resources. Her early HR career began in the banking industry in Louisiana. Quinette serves as Vice President of Human Resources at Black Achievers, Inc. She is responsible for developing and piloting Human Resources initiatives. She is past Vice President of the Society of Human Resources, highlighting new HR technology and strategies. A Louisiana native, she currently lives in Cincinnati. She holds a M.S. in Organizational Leadership from Grand Canyon University in Arizona, a B.A.in Entrepreneurship from Southeastern Louisiana University in Louisiana.
| | | |
| --- | --- | --- |
| January 27, 2021 9-10:30 a.m. 10:30-11 a.m. | COVID 19 Information Session with panelists Dr. Bankston, Dr. Frenck and Dr. Mitchell Anita Covington, Sunrise Treatment Center | |
| February 24, 2021 9-9:30 a.m. 9:45-10:45 a.m. | Quinetta Brown, ULSWO—SOAR Program Cathy Boston, Statements Part 1 | Registration |
| March 24, 2021 9-10:30 a.m. 10:30-11 a.m. | Cathy Boston, Statements Part 2 Ohio Community Health Worker Association (OCHWA) | Registration |
| April 3-9, 2021 9-10:30 a.m. | CHW Conference TX Virtual | Registration |
| May 26, 2021 9-11 a.m. | Ohio Board of Nursing /JFS | Registration |
| June 23, 2021 9-10:30 a.m. | Conflict Resolution-Emotional Intelligence National Association of Community Health Worker Association (NACHWA) | Registration |
| July / August 2021 | Summer Break – No Meeting | |
| September 22, 2021 9-10:30 a.m. | Mental Health First Aid | Registration |
| October 27, 2021 9 a.m.-Noon | Self Care-Art on Line or Art in the Park/ Virtual | Registration |