Transportation to medical appointments: The effect of MCO-contracted rides
Imagine you didn't have access to a reliable personal vehicle, or that your monthly budget for gas had already been spent. How do you get to your doctor's appointments?
You could call a friend or family member to give you a ride—but they have jobs from which it is difficult to get time off. You could take the bus—but the route to your physician's office winds up taking a couple of hours each way, and it's difficult to predict timing. Or you could call an Uber—but that's too expensive.
One option that clients use is Managed Care Organization (MCO)-contracted transportation for medical appointments.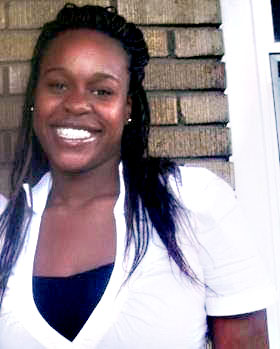 Jade Glover, Community Health Worker (CHW) for the Maternal & Child program at Health Care Access Now (HCAN), says the program is "beneficial for those who don't have [other forms of] transport. It can be a great alternative to the bus. Using the medical van means you know you'll be [at the appointment] in a reasonable amount of time."
Glover says it's important for HCAN clients to be able to go to doctor's appointments regularly not just to better health outcomes, such as "catching high blood pressure, high glucose levels," but also "to decrease negative stereotypes in Black and brown communities."
Dependability and a domino effect
Despite the good that comes from having this option for transportation to medical appointments, people who are reliant upon it still face hurdles. For example, there are often miscommunications: "Sometimes [dispatchers] tell clients they need a week's notice, but sometimes it's only a couple of days," so a client might successfully set up transport two days before an appointment one time and be told they gave insufficient notice the next time.
"I just wish it was more dependable," Glover says.
She gives the example of a client who used MCO-contracted transportation and got to her appointment on time—but was then left waiting for two hours after her appointment concluded, which meant she couldn't pick up her children from day care on time.
"Then she had to rely on others to step in and help, just because she was doing what she was supposed to do." Those kinds of issues can cause a "domino effect" in a client's community. "It could cause another family member to have to leave work early," for example.
Many of the medical transport trips are organized as rideshares, which means the driver must stick to a timetable to get riders to their appointments on time. As a result, "Sometimes they leave before a client can come out," which can affect clients with mobility issues. And if the driver waits for one client, that may mean being late for another.
Fixing the bridge
For a lot of Glover's clients, transportation is what she describes as a "coin-flip situation. Do they take the time with the bus and put their other children in day care, and will they get home on time? Is it safe to take the bus during COVID? What do they do?" It can take the better part of a day just to go to one appointment.
While the MCO-contracted medical transport system is not perfect, Glover says it does "fix that bridge between going to and following up with medical care. For those that are reliant on buses, those who don't have money for gas," it's a good alternative.