Logan Towers provides quality housing
Imagine that you live in Over-the-Rhine in one of the only apartments you can afford. It's unsafe, quite run-down, and the utilities aren't reliable. When something breaks, you're not sure if it will be fixed. You don't have access to private transportation, and public transportation isn't always in your budget, so you're grateful to have Findlay Market and other resources within walking distance. Then, you hear that your building is going to be renovated, and you'll have to move.
New development usually means hardship. Even if someone of limited means is living in an unsuitable place, the loss of that residence could very well mean another step down. It could mean homelessness. When property gets remodeled, what usually happens is that rent goes up, and current residents get displaced.
Logan Towers is different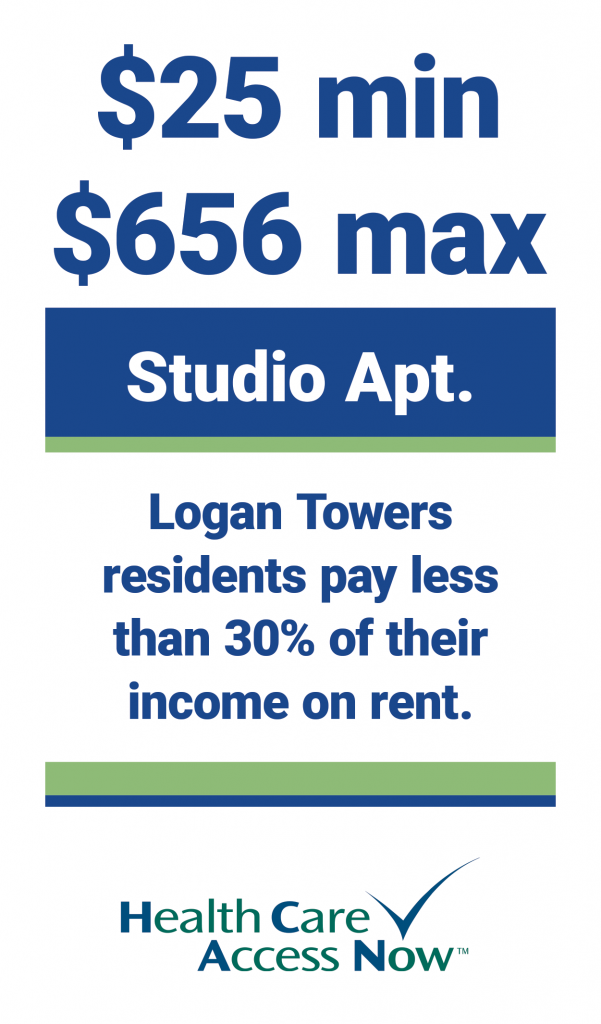 Talbert House, in collaboration with Model Group, has completely renovated Logan Towers, formerly the Parkway Towers Apartments, for low-income residents.
"Logan Towers is designed for residents who earn 50% or less of the area median income, which amounts to $29,900 or less for a one-person household," WCPO reported. 
What that means is that low-income residents get a nice place to live that suits their needs in an area where more and more under-resourced individuals are being dislocated as gentrification occurs. Those who live in the building will also be able to access case management services.
HCAN and Talbert House
Health Care Access Now (HCAN) has been affiliated with Talbert House since 2018, and they serve similar populations. Talbert House administers a variety of key services to vulnerable people, including addition and mental health treatment, primary care, case management, housing services, psychiatric medicine, and more. HCAN seeks to eliminate disparity in health care. HCAN's Community Health Workers (CHWs) identify social determinants of health that act as barriers to good outcomes and provide education and resources to overcome those obstacles.
One of the major challenges that CHWs face is finding suitable housing solutions for clients. It is not unusual for the housing waitlist process to take years. Projects like Logan Towers alleviate some of the hardship that low-income people face, although suitable housing scarcity continues to be an issue in Cincinnati.
Vulnerable populations deserve to live in quality housing. This project is a good step toward making that happen.