Poverty and children's mental health
An Adverse Childhood Experience (ACE) can take many forms, ranging from "abuse or neglect" to "significant surgery," according to Victoria Ackman, LISW-S, Service Area Vice President for Lighthouse Youth & Family Services.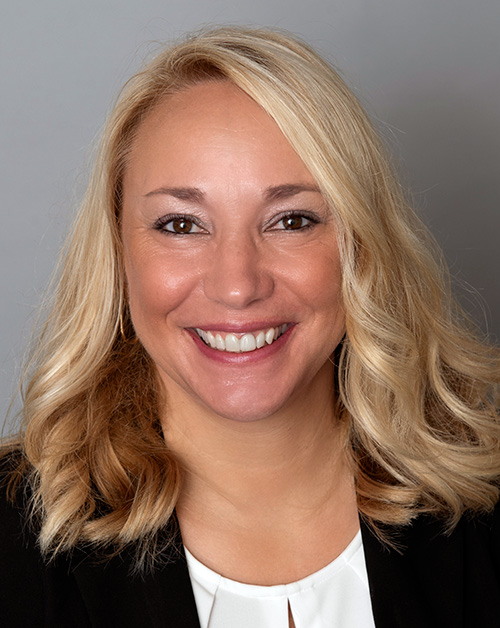 These ACEs add up and "play a huge part into how your brain processes experiences, impacting everything you do and how you see the world." ACEs can lead to physical as well as mental health issues. For example, Ackman says those who experience ACEs are at higher risk for alcohol, tobacco, and drug usage.
Children who grow up in poverty are more likely to experience ACEs. Ackman quotes the results of the most recent Kids Count Data Book, released by the Annie E. Casey Foundation: "Ohio ranks 27th [of the 50 states, plus Washington, D.C.] in regards to economic wellbeing," and 28th in terms of education.
All these factors are connected, Ackman says. "Poverty affects academic success. It creates an increase in stress and trauma situations and stops a child from having a complete picture of mental health and wellbeing overall. Their ability to concentrate, comprehend, appreciate new experiences, stay motivated, and exhibit emotional responses appropriately—all of that is decreased by poverty." The trauma from living in poverty can show up in a lot of ways, ranging from malnutrition to hygiene issues to the way children interact socially.
Children experiencing poverty know the difference between having a lot and not having enough. "They're self-conscious," says Ackman. "A lot of the youth we work with bounce between schools a lot, so they don't get the consistency to build friendships." This impacts the way they form relationships as they age. "They learn to go on to the next; they become survivors."
Ackman says that can result in mental illnesses such as depression. She also describes some of the children she works with as "hypervigilant"; in other words, they're constantly in a state of anxiety. "That impacts brain development, language development, and learning," she says.
From children experiencing poverty to adults experiencing poverty
Many of the mental health issues that children face don't just go away when they become adults. "Often it can lead to more substance use and dependency," Ackman says. "Instead of taking their depression medication [for example], they drink [alcohol] or smoke [marijuana]."
Mental health issues can also lead youth "into the path of the juvenile justice system." Because young people living in poverty are lacking opportunities and can feel isolated, they are more likely to become involved with street violence to achieve a "sense of belonging" or to "make quick money or get instant satisfaction or stimulation," says Ackman. Early entry into the justice system can make it more difficult for people to find another way in adulthood.
"[Children experiencing poverty] see the circumstances they're faced with, see their parents' and caregivers' lifestyles, barriers, and lack of opportunities. They don't see a way out of the cycle."
Early intervention
Diagnosing mental illness for children living in poverty can be challenging. For example, "finding treatment" is a big obstacle, according to Ackman. She gives the example of Lighthouse Youth & Family Services accepting Medicaid only.
In many situations, "a parent might make enough money not to qualify for services—but they don't make enough money to be able to find a private practitioner." She says she knows of parents who have had to give up their job or the custody of their child to get services.
School-based services help to make it easier for children with mental health issues living in poverty to get treatment. Lighthouse Youth & Family Services currently partners with 13 schools in the Cincinnati area. "It allows us to problem solve day-to-day functioning as well as providing mental health services while the youth is in school."
Ackman says that the youth Lighthouse serve face many barriers, "including [lack of] racial equity. People of color face a higher rate of poverty." One of her goals (and a goal of Lighthouse) is to "continue to reach out in the communities to build up those who are struggling."