Poverty affects all of us: How to help
Poverty profoundly affects those in its grips. Experiencing poverty means lack of access to basic needs (food, shelter, transportation, health care, education). It increases toxic stress. It erodes mental and physical health. It intrudes on each and every aspect of life. It keeps people from reaching their potential.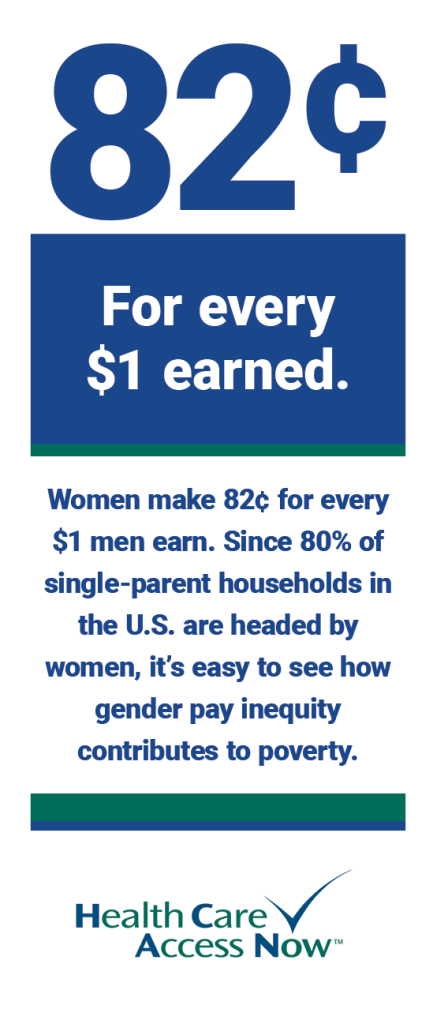 But poverty also affects those who are not directly experiencing it. For example, a greater incidence of poverty in the general population affects the economy. People living in poverty are less able to contribute to societal and economic expansion because they do not have equitable access to education and the opportunities that come with it.
We all live in the same area, but not all of us have the same opportunities and resources. Here are some ways to help reduce poverty in the Cincinnati area.
Volunteer
So many organizations in and around the city of Cincinnati help people experiencing poverty and homelessness. A wide variety of volunteer opportunities exist, ranging from behind-the-scenes work (such as sorting donations) to in-person interactions with agency clients. 
Many people underestimate the help that even a short volunteer shift can provide to a not-for-profit. You don't need to spend every spare minute engaged in volunteer work—but if you have a few hours to give a couple of times a month, that could make a significant difference. Of course, each organization has its own training programs and guidelines for volunteer work.
And, while many people may volunteer during the last couple of months in the year, volunteerism can drop off at other times of year. Consider helping year-round.
Activate
Community activism can create real change! Homelessness and poverty are issues that continue to disproportionately affect people of color and people in the Cincinnati region. How can you shift policy and public opinion? Become an activist! 
All "being an activist" means is that you take steps to make the world a better place for people experiencing homelessness and poverty. That might take the form of helping organize or participating in protests. It could also be that you become involved in local politics, attend council meetings, contact your representatives, or lead others into relevant conversation.
Of course, all activists are sure to vote, particularly in local elections where policies that directly affect people living in homelessness and poverty are decided.
Donate
Being a volunteer or an activist takes time. If your life is already filled to the brim, you can still help by donating to local charities and nonprofits that effect change in the community. A good place to start is with Health Care Access Now (HCAN).
Community Health Workers (CHWs), who HCAN trains and dispatches into the community, work one-on-one with clients to help them overcome barriers to good health. Poverty exacerbates health issues. HCAN and its CHWs work to level the playing field.
Go here to give to the HCAN Resiliency Fund. Even a small contribution can go a long way. 
Whether you have the time to volunteer, the motivation to be an activist, or the funds to give to worthy causes, you can do something to improve the lives of those living in poverty in Cincinnati. We're all in this together.