Pregnancy and Family Health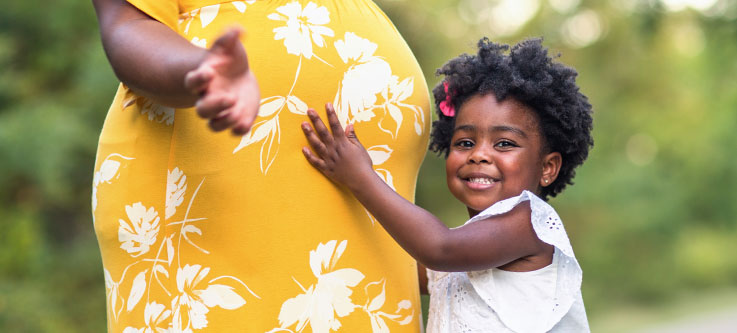 Sign up today! —> Connect with a Community Health Worker. Call 513-707-5697 or complete the online application form.
Our goal is to ensure that every woman will have a healthy pregnancy, delivery and ongoing medical care. Women in our program are referred by Medicaid health plans, physicians, United Way 211 and also self-referrals.
Each woman is paired with a Community Health Worker who provides important education about breastfeeding and safe sleep and assists with smoking cessation resources. Referrals for follow-up and treatment of maternal depression are also addressed.
Beyond postpartum care the Community Health Worker will stay connected with moms, their baby and other children in the household. They will locate resources to find or maintain safe housing, obtain healthy food and make appointments for medical, dental and behavioral health care.
We are specifically interested in connecting with African American women to help lower infant mortality. 2020 data shows that deaths of African American babies in Hamilton County are three times greater than non-African American babies. Many of these deaths occurred because women delayed prenatal care or had a preterm birth (before 32 weeks).
Follow us for inspiration and insights