Community Events & Resources
On this page you will find events and resources to better the health of our community. To list your event please submit the online form.

Storytime with Dad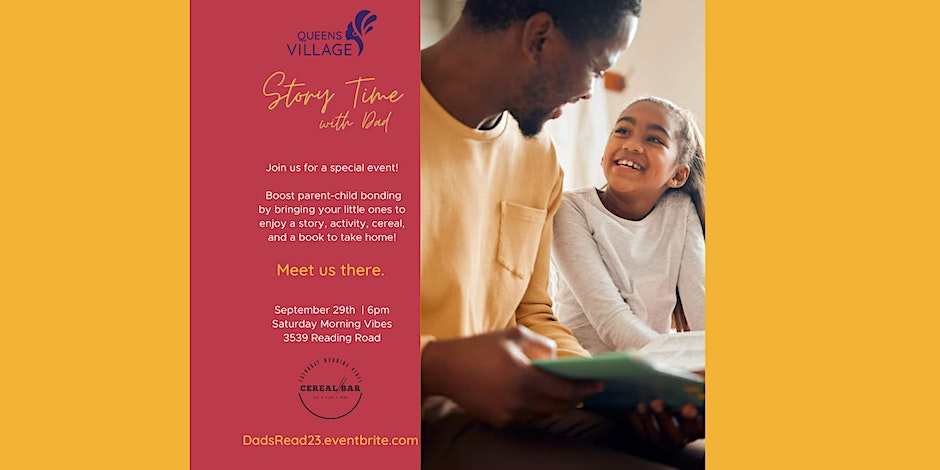 Story Time with Dad is a heartwarming event sponsored by Queens Village Cincinnati.
This enchanting gathering is all about fostering strong relationships through the magical world of storytelling. Dads of all ages are invited to share the joy of reading with their children in an event that promises laughter, learning, and cherished memories.
The featured book will be "Daddy Speaks Love" written by Leah Henderson & illustrated by E.B Lewis! Don't miss the opportunity to gather with the village, enjoy cereal, and some good stories!
Each family will receive a book to take home to enjoy later!