Community Events & Resources
On this page you will find events and resources to better the health of our community. To list your event please submit the online form.

Blossom & Bloom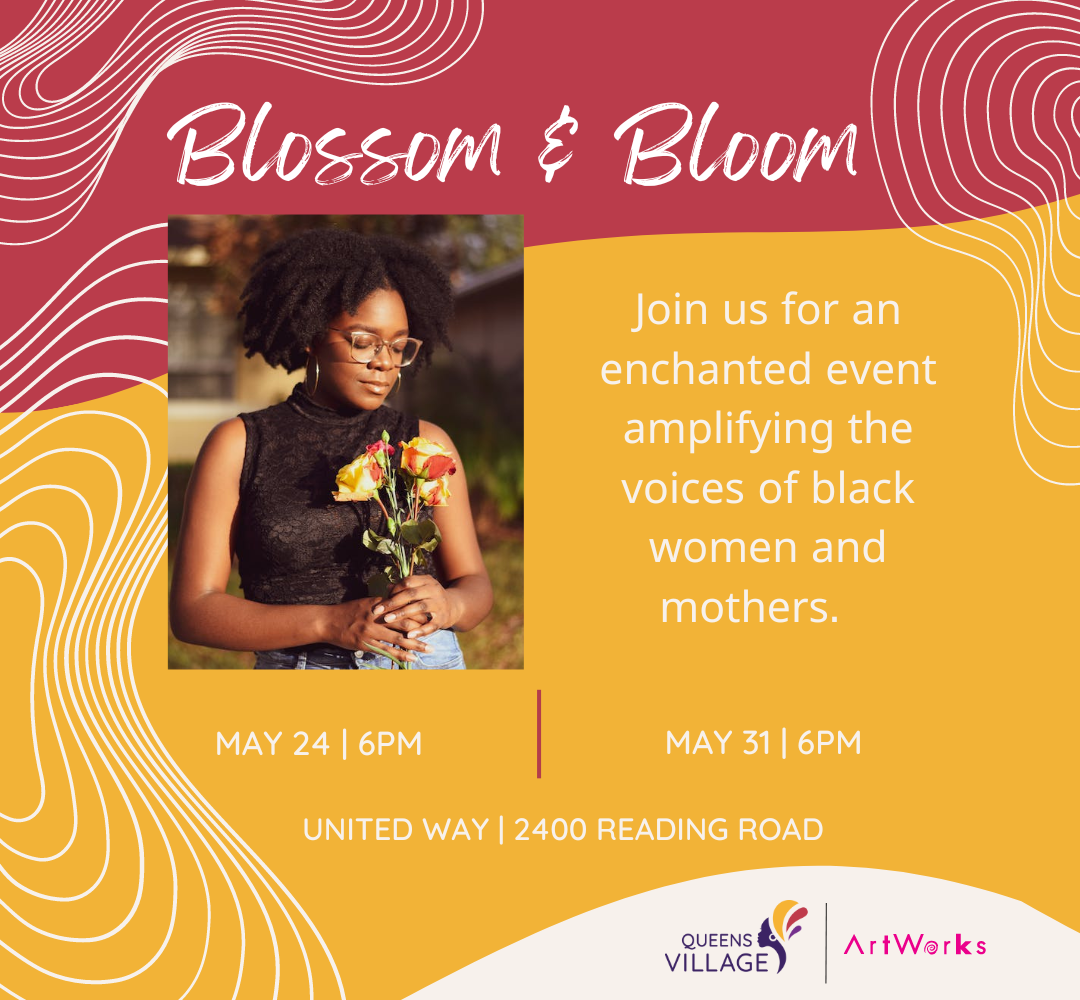 Join
Queens Village
for an enchanted evening of arts, crafts, and paying homage to our Mamas and Mama figures with
ArtsWork
!
At this special event, Queens will have the opportunity to participate in a variety of flower-themed crafts and activities! Through these works, they will reflect on the impact of monumental women in their lives/communities and record them within the craft!
There are TWO reserved dates to participate on May 24th or May 30th 6:00pm-8:00pm! Queens are to reserve one ticket to the date of their choice. Each registration includes supplies, a meal, and good vibes!
Sign up at the link below :
The New Monuments Initiative aims to reimagine and rebuild commemorative spaces that celebrate and affirm the historical contributions of the diverse communities that make up Cincinnati and the United States.